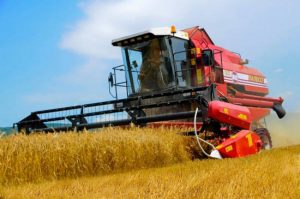 The market success of Gomselmash machinery is a result of a high quality and reliability of the products. The brand achieves excellent results upon ongoing technological modernisation of its production processes and technologies, progressive construction solutions, implementation of innovative approaches based by maximizing the creative potential of all employees.
Gomselmash today
Gomselmash holding is an international company operating worldwide. Individual states where it operates are like a perfect-fitting jigsaw puzzle
Belarus – Gomel – major manufacturing facilities
Gomel area in Svetlogorsk – production of cutting mechanisms and cutter bars
Russian Federation – Bryansk – joint Belorussian-Russian venture Bryanskselmash, which produces combine harvesters and threshers for forage crops in collaboration with Gomselmash
Argentina – Gomselmash branch
Czech Republic – Gomselmash branch
China – Joint Belorussian-Chinese enterprise
Russian Federation – Tatarstan and Kazakhstan – joint venture producing harvesting machinery for cereals
Gomselmash is planning to develop joint ventures in Ukraine and in the European Union, and is also working on launching its own manufacturing production in Latin America.
Competitive advantages of Gomselmash machines
many years of experience in research and development of agricultural machinery
implementation of latest advances in research and development
high-potential creative team
stable and flexible production
Agricultural machinery
combine harvesters and complex systems for harvesting cereals, grain corn, rape, forage crops, sugarbeet, potatoes and linen
reapers and soil cultivation machines
self-moved combine harvesters and complex systems from 210 to 450 HP
trailed and carried machines with energy intensity between 50 and 450 HP
Gomselmash website.