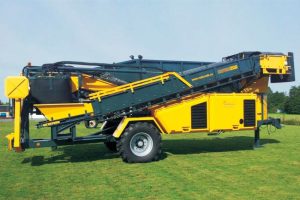 Trailed sugar beet cleaner and loader – NATURA200
NATURA200 is a trailed machine for cleaning and loading sugarbeet, which was developed upon many years of experience with manufacturing and operating beet cleaners. It is a powerful machine for gentle yet optimal cleaning and loading of sugarbeet in the field or in solid-surface loading yard.
The machine has a uni-axial chassis with pneumatic braking system. It has a robust frame built of solid hollow sections and metal sheets with firmly welded runner chassis.
The walls of the feeding chute are made of steel plates and rounds, and both side frames are covered with scratch-proof plastic layer to minimise damage to loaded beet. The scratcher bottom is made of steel partitions connected with 12 x 42 articulated chain.
High cleaning performance
Rubber segments, as the first active cleaning stage, consist of 1 hexagon shaft, 5 three-digit shafts, 5 triangular rosettes and 2 spiral rollers.
The second active cleaning stage consists of 6 spiral steel round rollers in counter-rotating pairs with reversible action.
The loading conveyor belt is 8.5 m long with maximum loading height of 5.5 m and is fitted with scratch-proof polyamide layer to increase its lifespan.
New powerful hydraulic system.
Motion and drive
The driving unit consists of powerful water-cooled four-cylinder Zetor Z1404 diesel engine with gradual speed control (84 KW at 1,700 RPM), which ensures high loading performance up to 250 tonnes per hour.
The volume of the fuel tank is 500 litres for reduced refuelling frequency and better balance of the machine.
The machine can move along the loading area as a classical trailer or it can be pushed forward by a loader via specially designed rear bumper.
All the used parts and components are standard serial products and therefore easily available on the Czech market. The machine meets all the required standards and licences for operation within the EU..
Full service during and after warranty period available.
The machine is produced in two basic versions
NATURA200 with cabin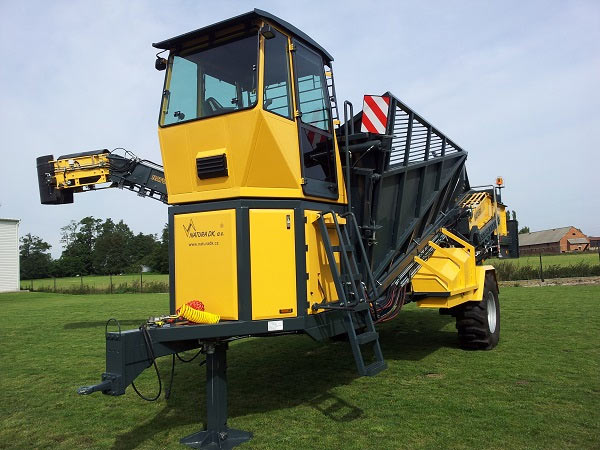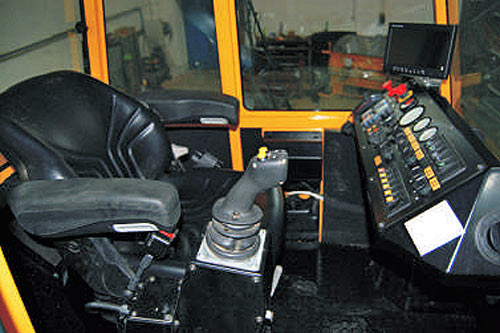 Modern heated cabin, the machine can be operated either by comfortable ergonomically designed joystick or control panel
Optional equipment:
Air-condition
Separate heating
Built-in colour camera at the end of the loader arm for easy loading
Water tank for washing the cleaning parts and rollers
NATURA200 without cabin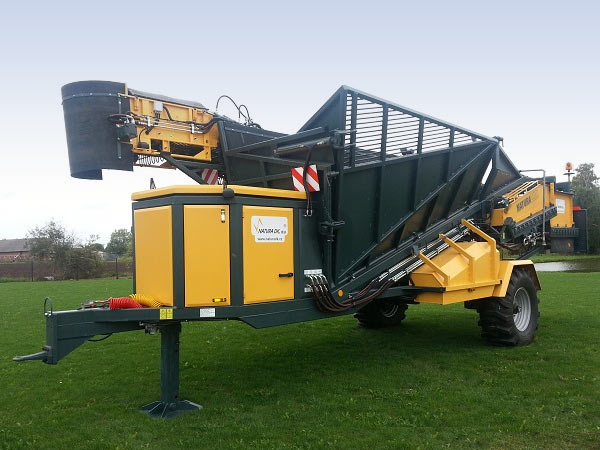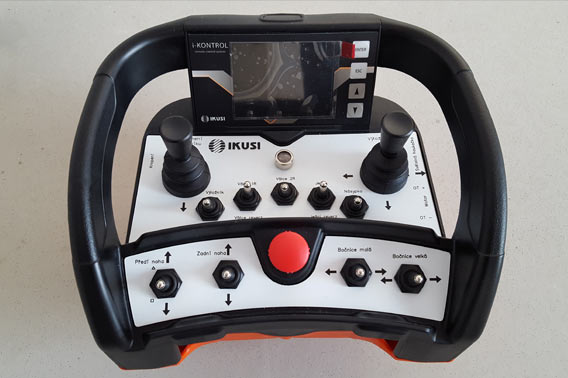 Modern wireless remote control
Optional equipment:
Water tank for w ashing the cleaning parts and rollers
Built-in colour cam era at the end of the loader arm for easy loading
Key technical data
| | NATURA200 with cabin | NATURA200 without cabin |
| --- | --- | --- |
| Total length: | 10,65 m | 10,65 m |
| Total width: | 3,00 m | 3,00 m |
| Total height: | 3,95 m | 3,75 m |
| Total weight: | 9 900 kg | 9 800 kg |
| Max. performance: | až 250 t/h | až 250 t/h |
| Driving speed: | 0-25 km/h | 0-25 km/h |
| Engine power: | 84 kW / 115 PS | 84 kW / 115 PS |
| Loader arm length: | 8,5 m | 8,5 m |
| Loading height: | 5,5 m | 5,5 m |
| Scope of rotation: | 125° | 125° |
Video
References
Unikom, a.s. Čáslav
Mr. Mikeš – 602 204 334
Agro Slatiny a.s.
Mr. Koloc – 736 480 121
Litovelská cukrovarna, a.s.
Mr. Čech – 725 944 486
Zemědělská společnost Katusice s.r.o.
Ms. Marečková – 602 376 644
Volanická zemědělská, a.s.
Mr. Zmátlik – 739 476 683
Agropodnik Kněžmost, a.s.
Mr. Píč – 724 134 215
Hanácká potravinářská společnost s.r.o.
Mr. Vajdík – 724 280 904
Jiří Honz – Kolín
Mr. Zámyslický – 777 165 968
Tereos TTD cukrovar České Meziříčí
Mr. Rieger – 602 405 712